Select Pi: Pro Shop Administration Overview
Administrator is the back-end component of Select Pi used to configure pricing, happy hour management, reports and statistical information.
Customer database management
Setup time based pricing.
Lookup customer use-age history
Manage your business easily with beautiful reports, dashboards, and customer history
Manage employee logins
Export member database.
Offer real time promotions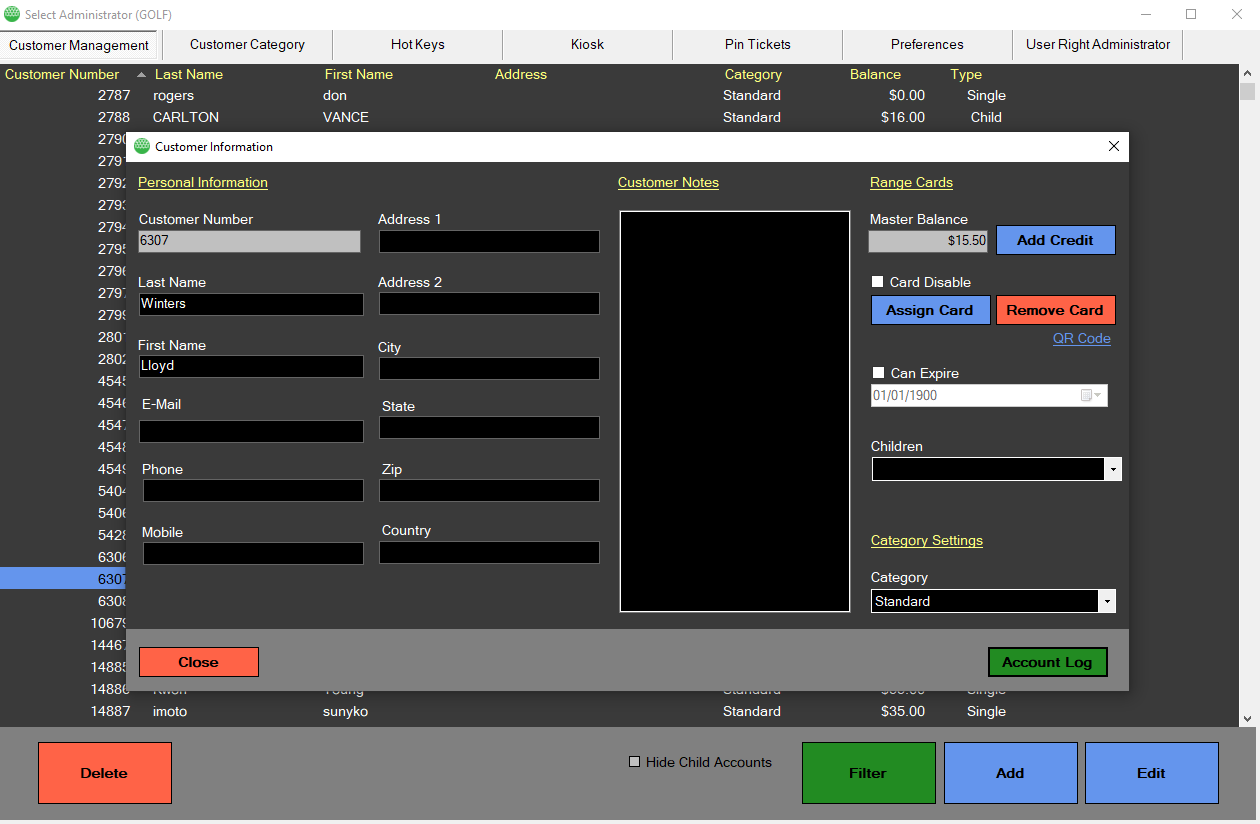 Select Pi: For Cashiers
Cashiers use this tool in the Pro Shop to help golfers with single bucket purchases and member account management of the golfer's mobile app based accounts.
Each transaction is cataloged for end of day reconciliation.
Easily manage pin and range QR codes
Effortlessly register golfers and manage accounts - all in one place
Training, education and tutorials all available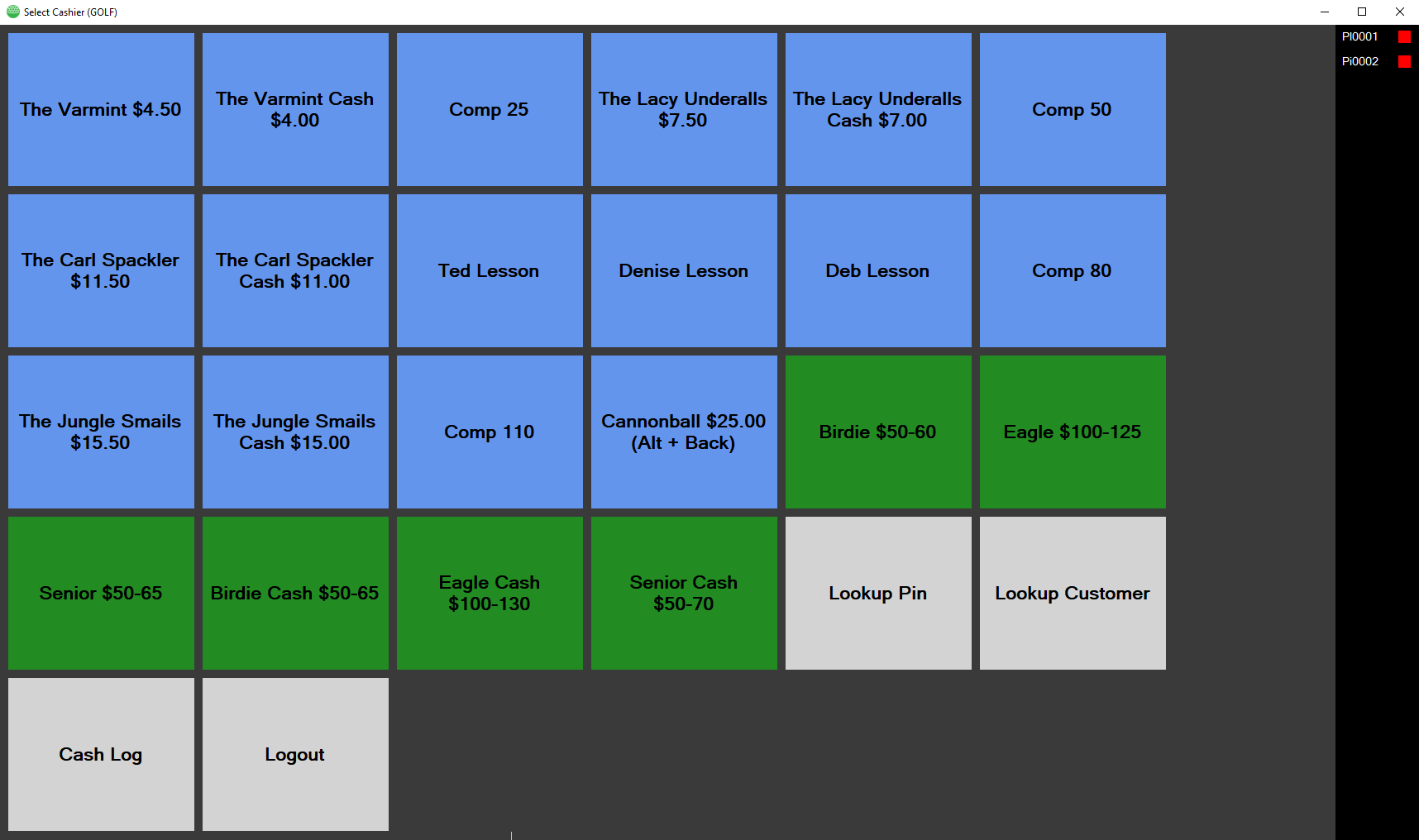 Select Pi Mobile App
Select Pi includes an online app for payment processing, customer self registration, pushing promotional offerings to customers, all designed to lower your costs and drive increased customer engagement.
The Select Pi App is used by golfers to register, add value to member accounts and dispense golf balls in a contact less manner.
Our revolutionary platform takes the stress out cashier work - and into the hands of the golfers Free up cashier to focus on sales
The free app can track a golfers account balances across multiple practice facilities.
Golfers with existing range cards/keys can get their balance synched automatically when registering with the same email address on file at the pro shop.
The Select Pi app is a a simple and easy to use tool that golfers will love to use.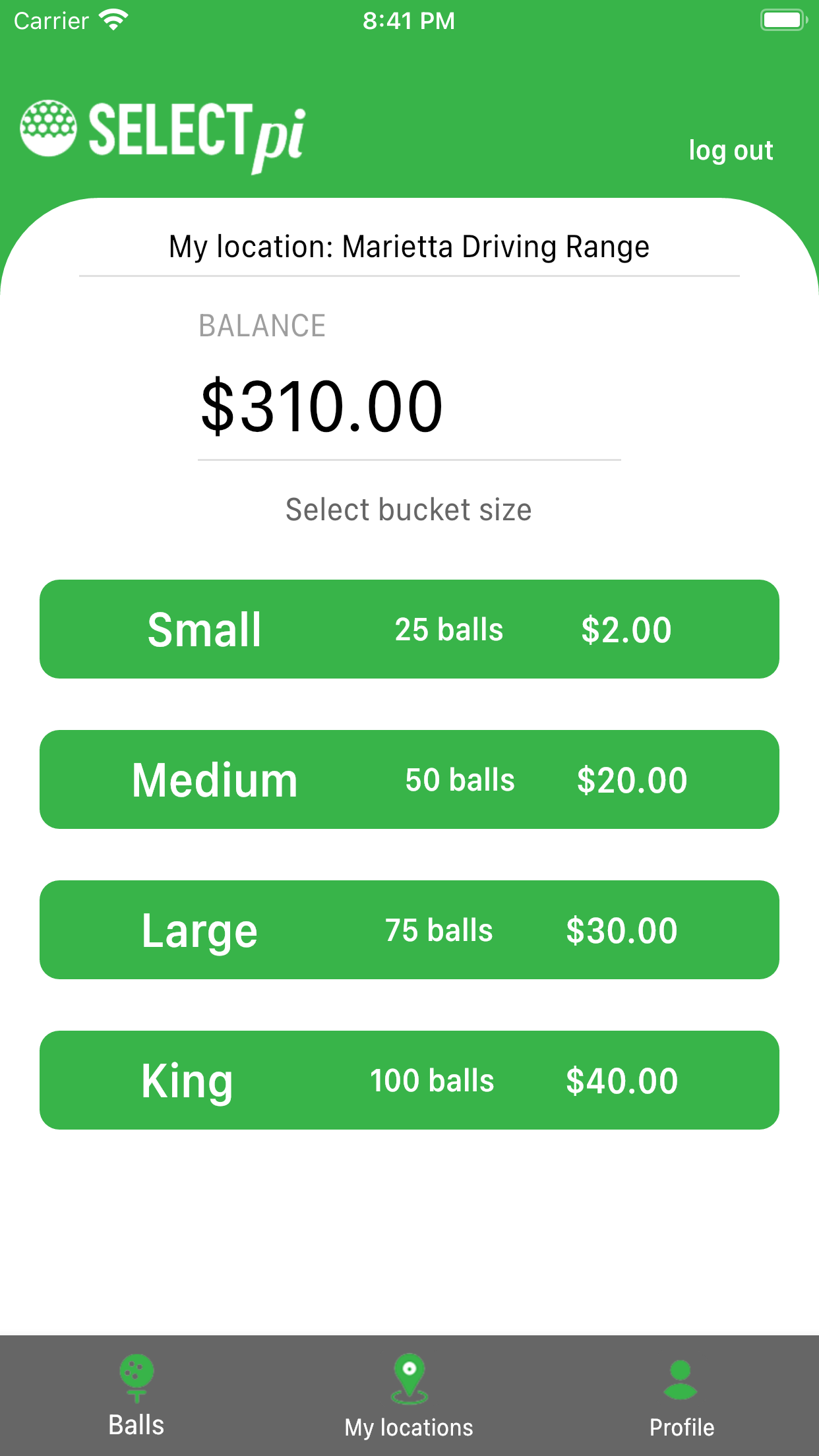 Select Pi: Benefits Golfers Love
Members enjoy a free app to manage their accounts
Contact-less payments boost confidence and ensure safety
Customers have the choice of using mobile pay, credit cards, pin codes, member cards and more.
Easier secondary/impulse buckets: Getting buckets fast and easily is a breeze
Members can use the app to manage their buckets at multiple driving ranges
Communication from the pro shop can offer discounts, repeat visits - and build loyalty.
Select Pi: Cloud POS Integration
Select Pi: Dispenser
Select PI is a real-time ball dispenser control system that makes getting golf balls easier, while increasing revenue and cash control.
Select Pi offers the customer more choices in bucket sizes and payment methods.
Payment Flexibility
Unattended transaction
Never keys/cards to purchase
Eliminate tokens
Free up cashier to focus on sales